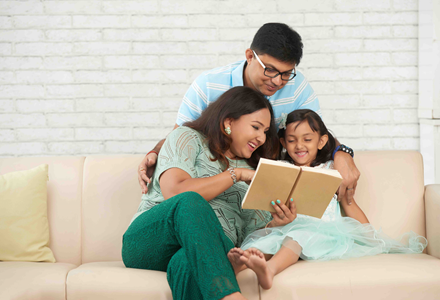 Overseas Diversified Fund
You want a fund to manage your investment in a globally diversified portfolio where you can invest up to 100% of its assets overseas?
About this product
SICOM Overseas Diversified Fund offer you this diversified global portfolio. The financial instruments in which the Fund may invest will include inter alia mutual funds and other collective investment schemes, equity and equity linked securities, debt securities, convertible debt securities, bonds, loans, fixed income securities and cash/short term/money market instruments.
Highlighted features
Life Cover

Free Life Cover for individual unit holders

Dividends

Tax-free dividends

Tax Exemption

Capital gains are exempt from income tax
Product Features
Choose SICOM Overseas Diversified Fund & benefit from:
Life Cover

Free Life Cover for individual unit holders

Dividends

Tax-free dividends

Tax Exemption

Capital gains are exempt from income tax

Diversified Portfolio

Minimize your risks by investing in a diversified portfolio

International Investment

Possibilities to invest in local and international markets

Preferential Rate

The fund itself is liable to income tax at the preferential rate of 15%
( Terms and conditions apply)*
Useful Information
Pricing At 26 June 2023
| | |
| --- | --- |
| | Per unit (Rs) |
| Issue Price | 16.90 |
| Repurchase Price | 16.12 |
| NAV | 16.61 |
(Effective from 20 June 2023)

Investment in the Fund should be regarded as a long-term investment. Investors should consider the investment risks detailed below before investing in the Fund and in case of doubt consult their financial advisor.


The investments of the Fund are subject to normal market fluctuations and other risks inherent in investing in securities. There can be no assurance that any appreciation in value of investments will occur. The value of investments and the income derived from them may fall as well as rise and investors may not recoup the original amount invested in the Fund. There is no assurance that the investment objectives of the Fund will actually be achieved.


Where a preliminary charge is imposed, an investor who realises his Units after a short period may not (even in the absence of a fall in the value of the relevant investments) realise the amount originally invested.


Investors are reminded that in certain circumstances their right to redeem Units may be suspended.
Currency fluctuations may adversely affect the value of the investments of the Fund.


The Fund may invest in emerging markets and investments in emerging markets may involve a higher than average risk. Indeed, companies in emerging markets may not afford the same level of investor protection as would apply in more developed jurisdictions. Lack of liquidity and efficiency in certain of the stock markets or foreign exchange markets in certain emerging markets may mean that from time to time the Fund may experience more difficulty in purchasing or selling holdings of securities than it would in a more developed market.


Investment by the Fund in smaller companies' securities may be less liquid than the securities of larger companies as a result of inadequate trading volume or restrictions on trading. Smaller companies may possess greater potential for growth, but can also involve greater risks, such as limited product lines and markets, and financial or managerial resources. Trading in such securities may be subject to more abrupt price movements and greater fluctuations in available liquidity than trading in the securities of larger companies.


Units or shares of collective investment schemes or mutual funds in which the Fund has invested can trade at a premium or at a discount and this might affect the performance of the Fund.


Investors are offered two ways of investing:
Lump Sum Investment - SICOM Overseas Diversified Fund
The minimum investment is Rs 25,000. Application forms when completed, should be sent with a crossed cheque made payable to SICOM Overseas Diversified Fund.
Unit Certificates will be posted to applicants within 21 days from the date of processing of application.
Monthly Savings Plan - SICOM Overseas Diversified Fund
The minimum monthly investment per unit holder shall amount to Rs 2,000. The relevant application form and standing order instruction forms should reach the office of SICOM Financial Services Ltd at least 10 business days before the last day of the month.
No certificate will be issued if you are opting for the Monthly Savings Plan. However, you will receive half- yearly statements to your accounts as at June 30 and December 31.
Certified copies or originals must be provided in all cases:
Individuals
Certified copy of either of the following: national identity card, current valid passport or current driving license for both applicant and beneficiary
Certified copy or original of either of the following: recent utility bill, recent bank/credit card statement or a recent bank reference for proof of address
Evidence of Source of Fund
Civil marriage certificate and birth certificate if required
Corporate
Certificate of Incorporation
ID of directors/ authorized signatories
Utility bill of all directors/authorized signatories
Annual report
How do I invest in the Fund?
You may invest by buying units in the Fund.
How does it work?
Your investment is managed for you and spread across a wide range of equity (local and overseas) shares, loans, debentures, government stocks/bonds as well as through cash / short term/ money market instruments.
What is the investment policy of the Fund?
The overall objective of the Fund is to maximize returns whilst acting prudently at all times and diversifying its portfolio with a long- term view.
Can I redeem my units?
You can redeem your units by returning the certificate and fill in a redemption form. Relevant requests forms are available at SICOM Financial Services Ltd.
Highlighted features
Life Cover

Free Life Cover for individual unit holders

Dividends

Tax-free dividends

Tax Exemption

Capital gains are exempt from income tax
This product is offered by: SICOM FInancial Services Ltd
BRN:C07023531
FSC License No: LC06000053