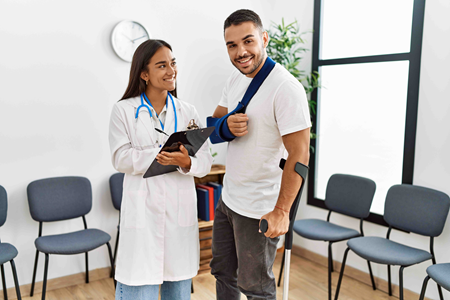 Personal Accident
Have you ever wondered what you might do if you suffer an unexpected accident or injury? With our personal accident cover, let worry take the backseat as we take care of you and your family.
About this product
We aim to always be there in your time of need through our SICOM Personal Accident cover which will ensure that you and your family are cared for and financially prepared. Our worldwide cover is on 24/7 basis.
Highlighted features
Worldwide Cover

24/7 worldwide cover for you & your family

Full Sum Insured is Payable

In case of Death & Permanent Total disablement

Refund of Medical Expenses

Claim the medical costs in case of accident
Product Features
Why opt for SICOM Personal Accident Cover?
Accidental Death

Coverage up to Rs 300,000

Permanent Total Disablement

Coverage up to Rs 300,000 (65% incapacity or greater)

Medical Expenses

Claim up to Rs 25,000

Child Education Grant

Grant up to Rs 15,000 (On Accidental Death of parent)

Funeral Benefit

Claim up to Rs 15,000 (On Accidental Death of insured person)
( Terms and conditions apply)*
Useful Information
Persons of age 18 or above
Completed, signed and dated Proposal Form
National Identity Card
Recent Utility Bill (not more than 3 months old)
Highlighted features
Worldwide Cover

24/7 worldwide cover for you & your family

Full Sum Insured is Payable

In case of Death & Permanent Total disablement

Refund of Medical Expenses

Claim the medical costs in case of accident
This product is offered by: SICOM General Insurance Ltd
BRN:C10094766
FSC License No: IS10000004