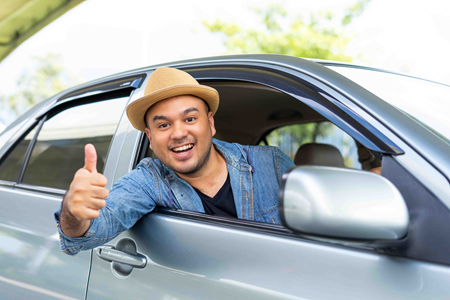 Car Insurance
Trust us to take care of your motor vehicle the way you'll like it to be. You may opt for either our comprehensive cover or our SICOM Drivesmart Insurance and its wide range of attractive benefits.
About this product
SICOM DriveSmart is a comprehensive Motor Insurance tailor-made solution with its wide range of attractive benefits, namely personal accident cover, new car replacement offer, 24/7 Towing Services and coverage in case of cyclone, floods or fire, amongst others.
Highlighted features
Personal Accident

Cover for you and your passengers in case of an accident

Waiver of Excess

No excess for first at-fault claim

Loss of Use

Replacement car in case of accident or engine breakdown
Product Features
Why opt for SICOM DriveSmart?
Personal Accident

Coverage of Rs 1M for policyholder & Rs 500K for other car occupants (Subject to Rs3M in aggregate)

Waiver of Excess

No excess for first at-fault claim

Loss of Use

Replacement car of up to 15 days per accident limited to 45 days per year in case of accident and a maximum of 5 days in 1 year in case of engine breakdown

Replacement of Car in case of Total Loss

Applicable for vehicle up to 1 year, with an amount payable of 100% of sum insured

Loss of Car Keys / Lock Replacement

Replacement of car keys or lock transmitter in the event of loss by theft or burglary up a limit of Rs 10,000 for one period of insurance

Loss or Damage to Personal Belongings

A limit of up to Rs 7,500 for personal belongings carried in or on the vehicle

Damage by Rodents

A limit of Rs 10,000 at any one event for one period of insurance

Cyclone & Flood, Strike & Riots

Coverage in case of cyclone, flood, strike and riots
( Terms and conditions apply)*
Useful Information
Individuals owning private cars up to 4 years
Completed, signed and dated Proposal Form
National Identity Card
Driving Licence
Proof of employment
Car Registration Book (Horsepower)
Recent Utility Bill (not more than 3 months old)
Claim History Certificate (If applicable)
Highlighted features
Personal Accident

Cover for you and your passengers in case of an accident

Waiver of Excess

No excess for first at-fault claim

Loss of Use

Replacement car in case of accident or engine breakdown
This product is offered by: SICOM General Insurance Ltd
BRN:C10094766
FSC License No: IS10000004