Launch of SICOM Mobile App - Download Now!
SICOM unveils new Mobile App!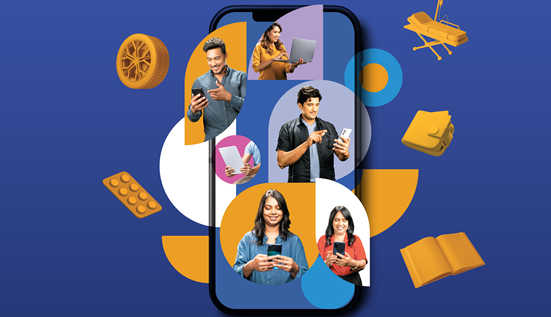 The SICOM Group recently launched its mobile app designed to provide a streamlined experience for its clients. The app, named SICOM MyLink, offers innovative features in direct line with the speeding up of the Group's digital transformation journey that aims at enhancing customer experience and exploring opportunities to make the business more agile and, in the long term, reinforce the company footing as a digital enabler.
The app will make SICOM accessible to more Mauritians, adding to their convenience of use and giving options in terms of product discovery. Simply download SICOM from Google Play Store, Huawei AppGallery or Apple App Store and start to get acquainted with SICOM's offers. Non-clients subscribing to the app may browse around to discover various products and services and request instant quotes, while existing clients have the option to register and further navigate through their policies to view additional information, among others.
"We're proud of the new app as it will allow users to easily access most of their information and transact right from their mobile device. We took care of looking at the best technology and digital solutions to ensure that we deliver excellent service. Besides other communication and distribution channels, this new app is part of the customer journey the Group has been focussing on so that our clients can further engage with us in a more efficient and convenient manner. We believe such tools will positively shape our interaction with the public as we unlock more features of the app over time." underlined Nandita Ramdewar, Chief Executive Officer of the SICOM Group
A key component of this new SICOM app is Security. Customers can trust that their information is safe as the Group applies no complacency towards security, just as it does in other business lines. SICOM's objective with this app is to bring a different way on how customers interact with an insurance company, with an engaging experience that will create new habits drawn from the convenience of their mobile device, while concerns around data security have been addressed right from the start.
SICOM is reimagining how it brings value to the life of its clients and this app is another tool to anticipate the evolving demands of a more digital and mobile savvy population. "Convenient exchange platforms offering freedom and security though technology - anytime, anywhere – will complement SICOM's traditional approach towards its client base and boost the engagement rate," concluded the Group's Senior Executive Officer – Customer Experience, Atma Beeharry.
Recent Post