Online security!
Be safe and keep your online presence secure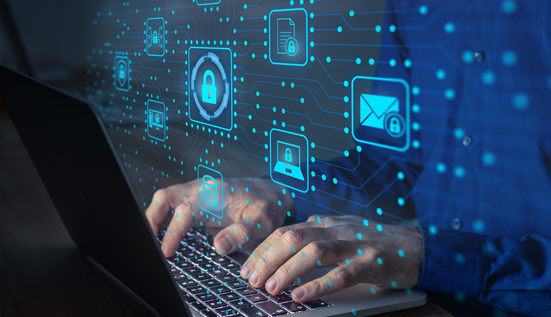 With the holiday season at its peak, scams are most likely to rise as fraudsters use this opportunity to take advantage of busy people. Scary? It does not have to be if you follow these simple SICOM advices.

Spam links: You may be getting a lot of professional emails, with contacts presently sending their best wishes, etc. Fake emails could be making their way into your inbox too, with links often leading to malware that introduces various viruses engineered to steal personal and/or professional info or lock your computer and asking a ransom to unlock it. Attacks can also come in the form of an attachment.
Be mindful of these as you scan emails from senders you don't recognize. A one-minute inspection can be a real protection against potential harms. Rope in your IT if you feel you're receiving any suspicious email.
Phishing scam: Phishing is when someone attempts to trick you into sharing personal info, such as policy details and/or bank account number or other sensitive materials. SICOM and any other financial institutions would never ask you to provide confidential information over an email or on the phone. We want your information to be shared safely, either on a one-to-one basis or through a trusted website.
Receiving calls and/or SMS from a third party pretending to be your insurer or banker can also be part of a larger phishing scam. No matter how convincing the caller or a text message may sound, no trustworthy financial institution will call/text to ask for personal information. Hang up or do not answer to the SMS. Call back your financial institution through a verified phone number to inquire.
Don't be the weakest link in the fight against hackers as they are trained to be persuasive and lure you into revealing your personal info. This is their sesame to your money and, if it's at the office, to corporate information that is also very precious. While we all use our smartphone now to connect to the world (emails, SMS, social networks, etc.), cybercriminals are potentially more prone to gain access to private information than before. Remember: It only needs to work occasionally to make it worth the wait for a fraudster… and that's why education is key to keep yourself abreast of what cybercriminals are up to.
SICOM wants you to protect yourself from any sign of risk and keeping your personal or professional details secured is key in that endeavour.
Recent Post