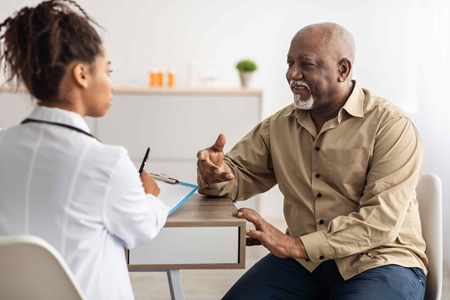 RodCare | In-patient Cover
SICOM RodCare is an In-patient Medical Insurance cover, specially designed for citizens of Rodrigues, to cover the costs associated with treatment which requires overnight stay at a private hospital in Mauritius.
About this product
SICOM RodCare offers a range of covers to suit everyone and also provide benefits such as Childbirth, Maternity Cash benefits & Funeral benefits.
Highlighted features
Rodrigues' Special

Specially designed for citizens of Rodrigues

In-patient Claims paid directly to the Clinic

Concentrate on your treatment in Mauritius whilst we deal with the financing

Tax Relief on Medical Premium Paid

Claim back on your annual medical premium
Product Features
Why opt for SICOM RodCare?
Healthcare Provider

Freedom to choose your preferred healthcare provider in Mauritius

Hospital Benefits

Covers Surgery expenses & operating theatre charges, medicine prescribed during your stay at a private hospital and ambulance fees for life threatening cases

Medical Tests

Include Diagnostic tests (such as X-rays, MRIs, CT/CAT scans, laboratory tests, etc.) which are required to go through during your stay at a private hospital

Coverage for childbirth

Covers for both normal or caesarean in a private hospital and receive a maternity cash benefit if delivery is done in a public hospital

Geographical Limits

Treatment in Mauritius when not available in Rodrigues Island

Dependents Coverage

Coverage for your spouse up to age 65 years old or unmarried child up to the age of 25 and in full time education. Dependents must opt for the same plan as main member.
( Terms and conditions apply)*
Useful Information
Individuals - Citizens of Rodrigues, under 65 years of age at enrolment
(Acceptance of proposals may be subject to a satisfactory medical examination)
• Completed, signed and dated Proposal Form
• National Identity Card
• Recent Utility Bill (not more than 3 months old)
What is an inpatient cover?
Inpatient Cover pertains to treatment that necessitates treatment that requires admission in a clinic.

Can I pay my premium by instalments?
Payment by instalments are available depending on the annual premium.

Is there any excess to be disbursed by member?
Yes, there is an excess of Rs10,000 for each hospitalisation.

What are the common coverage benefits under my health insurance?
Health insurance benefits include cover for an inpatient hospitalization, pre & post hospitalization, day-care procedures, emergency ambulance expenses.

Will I be eligible for tax benefits if I buy health insurance?
Yes. Buying a health insurance will earn you the eligibility to claim tax benefit.

I have been recently diagnosed with a medical condition. Will I be allowed health insurance?
If you have already been diagnosed with a medical condition, it will be considered a pre-existing disease which will not be covered under the policy.

What are excluded in this medical policy?
As per terms in conditions stipulated in the Policy documents and any other pre-existing disease.

How do I proceed in case I need to be hospitalized?
Planned Admissions

Send the below details at least 48 hours before your admission to [email protected]
Name of Clinic/ Private Hospital
Date of Admission
Medical Report
Treatment Plan
Quotation (If Available)
Emergency Admissions
A family member or you should advise us as soon as possible on 5919 3616 / 203 8452.

Can I make a claim as soon as my medical policy is issued?
There are various waiting period depending on the nature of treatment, as mentioned in our quotation, however in case of Accident, no waiting period shall be applied.

What are the waiting periods before my first claim?
The period after inception date of policy when claims will become payable

(i) Accident: Nil

(ii) Childbearing: 24 months

(iii) Specific conditions listed below: 24 months
Hypertension, Diabetes, Cardiovascular diseases, Stroke and/or any sequelae thereof &/or related conditions.
Arthritis, Gout, Rheumatism, Lumbar, & Vertebrate problems, Locomotor System Disorders, Sciatica, Prolapsed Disc, Lumbago, Spinal disorders and/or sequelae thereof&/or related complications.
Any treatment requiring Arthroscopy or Meniscectomy
All types of Cancers, Cysts, and/or any sequelae thereof &/or related complications
Cataract or any Eyes problems requiring surgical operation and/or any sequelae &/or related complications.
(iv) Other Inpatient treatments: 3 months

What is the timeframe to submit a claim?
You have 90 days to submit a claim along with all required documents.

Highlighted features
Rodrigues' Special

Specially designed for citizens of Rodrigues

In-patient Claims paid directly to the Clinic

Concentrate on your treatment in Mauritius whilst we deal with the financing

Tax Relief on Medical Premium Paid

Claim back on your annual medical premium
This product is offered by: SICOM General Insurance Ltd
BRN:C10094766
FSC License No: IS10000004